FREE DOWNLOAD
The Nonprofit Grant Writing Guide: And How to Apply for Funding
Inside: Basics of Grant Writing, Effective Components of Grant Proposals, Finding Grant Opportunities, Strategy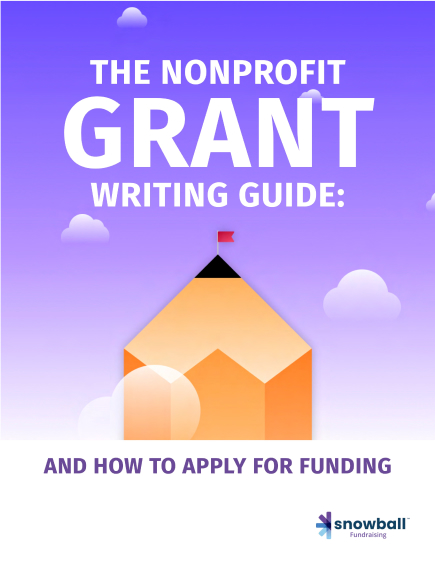 What's Inside?
Understanding the Basics of Grant Writing for Nonprofits

Finding the Right Nonprofit Grant Opportunities

Components of an Effective Nonprofit Grant Proposal


Building a Case for Your Nonprofit Grant


Refining Your Strategy & Completing Your Application
Is your nonprofit interested in some free funding for large projects and goals?



Of course, you are!
Grant writing for nonprofits can be one of the most challenging yet rewarding components of one's philanthropic career. When done well, it gives your nonprofit the resources to achieve its goals. Although competition for major grants can be intimidating and the writing process time-consuming, the good news is that with a few solid tips, you'll be on your way to successful funding.

By following a handful of basic best practices and acquainting yourself with the grant writing process, you can drastically increase the chance that your organization's grant application will attract attention. Explore this guide to nonprofit grant writing as we walk through an overview of the entire process, plus some helpful tips and resources.